Usually come to me when I'm running.  Today's plan is for a run and then a Hot Vinyasa Flow session followed by lots of errands, a meet up with a friend for lunch, and more errands.  Since I didn't accomplish my "to do" list over the weekend, I am trying to tackle it today.  Back to school tomorrow.
Anyone else have those weekends where you plan to get everything finished but it just doesn't happen?  Hopefully I am not alone in this.
But I digress….I am hoping a lot of ideas come to me this morning on my run.  I need some new perspective.  I re-read Eckhart Tolle's A New Earth for the eleventybillionth time and wrote down some of my favorite quotes/passages (every time I read it I find something new I didn't see the last time I read it).  Some of them that really resonated with me in my current state:
If small things have the power to disturb you, then who you think you are is exactly that: small.
How you react to people and situations, especially when challenges arise, is the best indicator of how deeply you know yourself.
Acknowledging the good that is already in your life is the foundation for all abundance.  The fact is: Whatever you think the world is withholding from you, you are withholding from the wold.  You are withholding it because deep down you think you are small and that you have nothing to give.
The source of all abundances is not outside you.  It is part of who you are
One thing we do know: Life will give you whatever experience is most helpful for the evolution of your consciousness.  How do you know this is the experience you need?  Because this is the experience you are having at this moment.
You are most powerful, most effective, when you are completely yourself.
What the future hold for you depends on your state of consciousness now.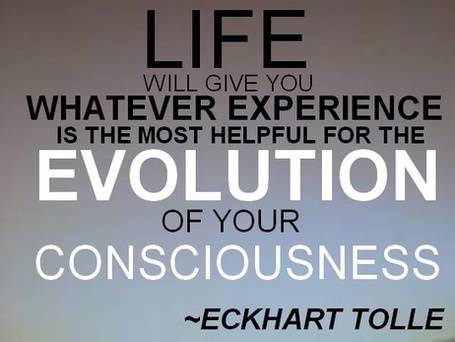 It is in these moments that I realize that things are meant to be this way.  Truthfully, had this job that I wanted not come up, I'd still be doing exactly what I am now.  I was able to reflect and move forward.  My energies are focused on being the best person I can be and following the four pillars of truth.
More on that later.  For now though….enjoy one of my favorite clips/quotes from one of my favorite movies: